Jan Fleming, MD has been a psychiatrist and fellow of the Royal College of Physicians and Surgeons of Canada for over twenty-five years. She started her career as a full-time researcher in the area of child and adolescent depression, and was a founding member of the Offord Centre for Child Studies. From 2004 to 2014 she was a staff psychiatrist in the Anxiety Disorders Clinic at the Centre for Addiction and Mental Health and associate clinical professor of psychiatry at the University of Toronto. She joined The Mindfulness Clinic as clinical associate in 2013 and currently co-leads ACT-based groups at the clinic for adults who struggle with social anxiety. Jan is a long-time practitioner of mindfulness meditation and has practiced yoga since 1999 under the excellent tutelage of Mar Jean Olson. She lives in Toronto with her husband and a very sweet bichipoo.
Nancy Kocovski, PhD is associate professor of psychology at Wilfrid Laurier University in Waterloo, Ontario where she teaches in the area of clinical psychology and maintains an active research program focused on social anxiety, mindfulness and acceptance-based treatments, and cognitive behavior therapy (CBT). She has received funding for her work on social anxiety and mindfulness/ acceptance from the Ontario Mental Health Foundation and the Ontario Ministry of Research and Innovation. Nancy also works as a clinical psychologist in private practice at CBT Associates of Toronto. She lives in Unionville with her husband and three children.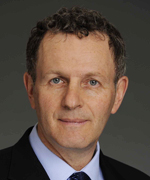 Foreword writer Zindel Segal, PhD is professor in the new graduate department of psychological clinical science at the University of Toronto Scarborough. He is a founding Fellow of the Academy of Cognitive Therapy and advocates for the relevance of mindfulness-based clinical care in psychiatry and mental health. The second edition of his best-selling book, Mindfulness-Based Cognitive Therapy for Depression, was published in 2013. He is also coauthor of The Mindful Way through Depression.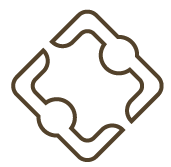 Jan and Nancy teamed up in 2004 to develop an ACT-based group approach for social anxiety disorder called Mindfulness and Acceptance-based Group Therapy (MAGT). Together they wrote a treatment manual for MAGT, conducted a pilot study of the approach, and conducted a randomized controlled trial comparing MAGT to group CBT. They wrote The Mindfulness and Acceptance Workbook for Social Anxiety and Shyness with the goal of making this new, evidence-based approach, available to a general audience.