Our Randomized Controlled Trial
With funding from the Ontario Mental Health Foundation we conducted a randomized controlled trial from June, 2008 to December, 2010 at Ryerson University in Toronto, Ontario. We compared our ACT-based group therapy to group cognitive behavioral therapy (CBT) and a wait-list control group. We found further support for the effectiveness of our approach, summarized in the following abstract of the published paper.
Mindfulness and Acceptance-Based Group Therapy versus traditional Cognitive Behavioral Group Therapy for Social Anxiety Disorder: A Randomized Controlled Trial Nancy L. Kocovski, Jan E. Fleming, Lance L. Hawley, Veronika Huta, and Martin M. Antony, Behaviour Research and Therapy, 2013, 51, 889-898.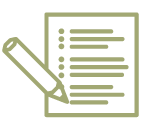 Abstract: Recent research has supported the use of mindfulness and acceptance-based interventions for Social Anxiety Disorder (SAD). Objective: The purpose of the present study was to compare mindfulness and acceptance-based group therapy (MAGT) with cognitive behavioral group therapy (CBGT) with respect to outcome. It was hypothesized that MAGT and CBGT would both be superior to a control group but not significantly different from one another. Method: Individuals (N = 137, mean age = 34 years, 54% female, 62% White, 20% Asian) diagnosed with SAD were randomly assigned to MAGT (n = 53), CBGT (n = 53) or a waitlist control group (n = 31). The primary outcome was social anxiety symptom severity assessed at baseline, treatment midpoint, treatment completion, and 3-month follow-up. Secondary outcomes were cognitive reappraisal, mindfulness, acceptance, and rumination. Depression, valued living, and group cohesion were also assessed. Results: As hypothesized, MAGT and CBGT were both more effective than the control group but not significantly different from one another on social anxiety reduction and most other variables assessed. Conclusions: The present research provides additional support for the use of mindfulness and acceptance-based treatments for SAD, and future research should examine the processes by which these treatments lead to change. [Read the paper]